A couple of weeks ago I got to experience something I have never experienced in my life! A wilderness mule deer hunt, on horseback, way back into the Rocky Mountains just outside of Yellowstone National Park. I went on this 7 day hunt with my friend Mike Deming, of Sportsman's News the official publication of Sportsman's Warehouse. Our hunt was done with Justin Jarrett of Wapiti Ridge Outfitters, based out of Cody, WY. We packed in with 38 horses, 9 hunters, 4 guides, a wrangler, a cook, and 3 dogs (to keep the grizzlies out of camp at night).

Justin packing us in....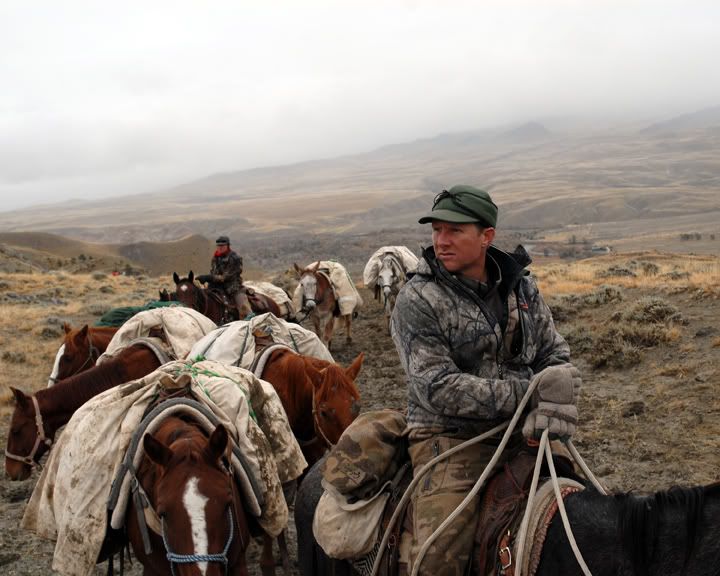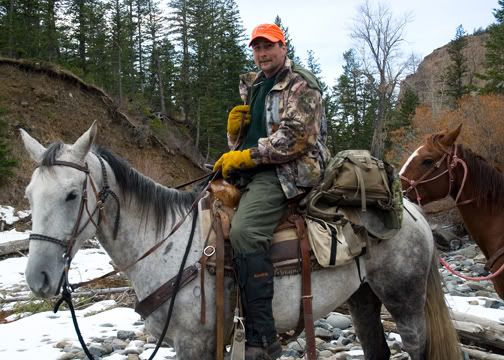 Our main camp was around 8500 feet but we hunted from 7000 to almost 11,000. That latter height did me in as I got altitude sickness and literally lost a day of hunting from it. I have not had such a horrible headache, or thrown up so much, in a long time! Altitude sickness is something that almost kicked my butt but Justin and Mike both stuck with me and encouraged me the rest of the hunt!

It goes without saying, the country was absolutely stunning and beautiful!!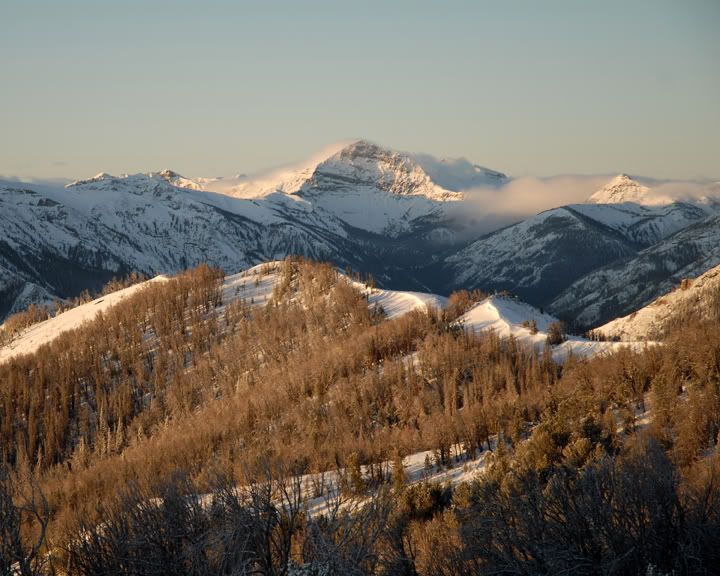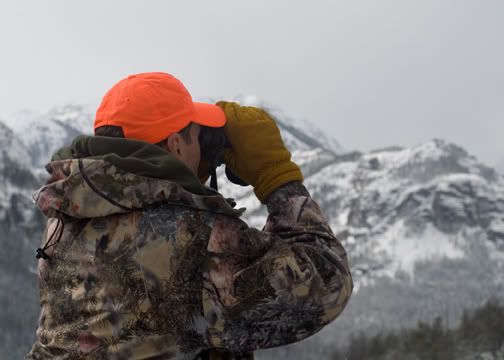 On the fifth and final day of hunting, after seeing over 300 deer (all does and small bucks), I finally got a shot at a shooter buck. It wasn't as big as I had hoped for but it still scored about 130". The shot was at 255 yards so I was pretty excited when I saw him go down. The open flat area just to the right of center in the photo below is where he was when I took him. The photo was taken from the spot I took the shot from.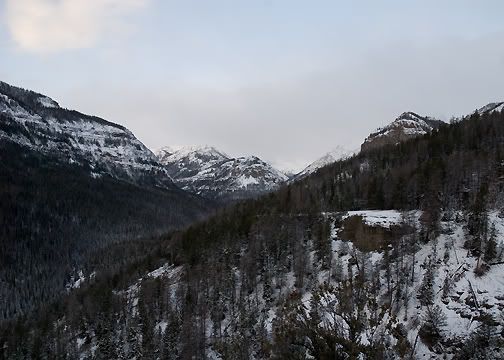 While not a giant, this is my first ever mule deer! A nice 4x4 that will look good on my wall beside my elk.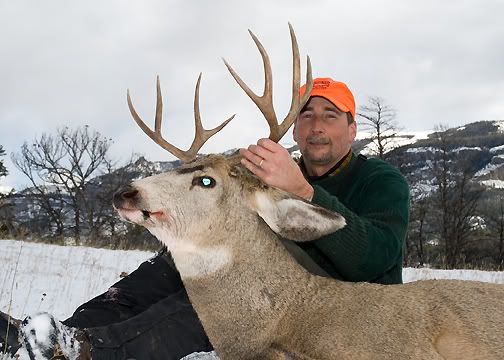 Unfortunately I was not able to get any fishing done but the Ishawooa Creek we crossed and paralleled looked awesome!! It is my hope, and plan, to go back and fish with Justin next summer as he has promised to put me on some giant cutthroat and brown trout! Justin not only offers guided hunts in the fall but he also offers guided fishing trips into the wilderness on horseback. I would highly recommend Justin, and his wife Amanda, as they run a truly outstanding operation with superb equipment and stock!! Visit Justin's website at
http://www.wapitiridgeoutfitters.com/
and give him a call!!